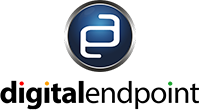 KnowIT Upcoming Features¶
Up Next
New Dashboard – Widgets
---
We're introducing a brand new dashboard with customizable widgets to summarize your KnowIT data. KnowIT's customizable dashboard will provide an "at-a-glance" summary of what's happening in your company.You'll be able to select which information is important to you and KnowIT will make sure that it is the first thing you see when you log in. To get more information, each widget can be clicked to drill down for more detailed information. Most employee data widgets will drill into the relevant Top Report, or even the employee tracker page if appropriate.
Network Alerts
---
When this feature is released, you'll be able to create custom network alerts which will notify you any time an employee exceeds reasonable network usage or is using the network for prohibited activities, such as downloading torrents. You'll be able to set your alerts once and be informed every time an employee breaks your network usage policy. KnowIT will also allow you -as an admin- to monitor devices on your network to identify suspicious network activity such as that caused by malicious software.
Network Traffic Alerts
These let you create a new custom alert for Network Traffic. The alerts can be setup to notify you based on excessive bandwidth consumption, specific protocols being used by employees or network based attacks.
Distributed Denial of Service (DDoS) Alert
KnowIT will be able to detect potential DDoS if the number of packets to a single host exceeds the reasonable threshold, as defined by the administrator. The KnowIT administrator can specify the number of packets per host and also a specific protocol if the administrator wants to be more specific.
SpamBot Alert
KnowIT will detect a potential SpamBot by monitoring the number of packets sent to email relays. If the administrator is suspicious about specific hostnames, they can add additional hostnames to filter the alert with. If the traffic exceeds a reasonable threshold, KnowIT will advise of a possible SpamBot.
Chatter Alert
This alert will be created when a computer connects to an excessively high number of unique hosts in a given time period. The KnowIT administrator can set the threshold to notify of this unusual network activity which may require further analysis.
Bandwidth Alert
KnowIT will alert the administrator if a client device has transmitted an unusually large amount of data within a given period of time. KnowIT will allow the administrator to identify overuse of video sites like YouTube, torrent downloads and file sharing.
New Reports
---
Top Printing Employees
The Top Printing report will allow you to quickly see employees that use print resources the most in your company. This report can help identify operational cost savings by revealing unnecessary printing or printing of sensitive information.
Coming Soon
In the Pipeline